AGED 16-24? YOU ARE
GENERATION Z
CT Skills have joined forces with Gen Z'ers from across the East Midlands to deliver bespoke training and employment opportunities. 
YOU ARE PART OF SOMETHING AMAZING.
YOU ARE

INDEPENDENT.

AMBITIOUS.

UNAFRAID.
We are increasingly seeing that the young people we work with have a greater drive, passion and commitment to their future.
There has never been a better time to study with CT Skills. We're ready when you're ready.
Prepare now for September 2019. 
POST 16 EDUCATION
The turning point in your life is now. Whether you need support finding the perfect apprenticeship or need to improve your maths GCSE so you can secure your dream University course, our Career Experts are here to help.  
YOU ARE

APPRENTICESHIPS.

UNIVERSITY.

FULL-TIME WORK.
Your future starts here.
Impartial 16-24 careers advice and guidance every Friday.
An apprenticeship is a job with a salary where you learn while at work.
The apprenticeships we offer are hand-selected to ensure maximum career prospects with few limitations on the industry they can be delivered in. We offer a variety of levels from Intermediate to Higher Apprenticeships.
"After finishing my A Levels, CT Skills helped me to start a career doing something I love."

Chelsie Wallace, Intermediate Apprentice
Specifically designed to develop the core skills employers are looking for and are ideal if you have previously been unsuccessful in achieving GCSE maths or English. Candidates earn an equivalent qualification in just six weeks in an Adult Education environment.
"If school had been like CT Skills I would've enjoyed it and achieved more while I was there."

Matt Bennett, maths Functional Skills 
Wondering what 2019 holds for you? 
Access free advice from one of our 16+ Career Experts.
Request a call back today

Thinking about your future?

Unlike university, apprenticeships provide you with the skills, experience and qualifications all whilst earning a salary on the job.

To find out more visit https://t.co/U9YdN0M3VU

#APPRENTICESHIPS #LEARN https://t.co/DXKFFhIoH9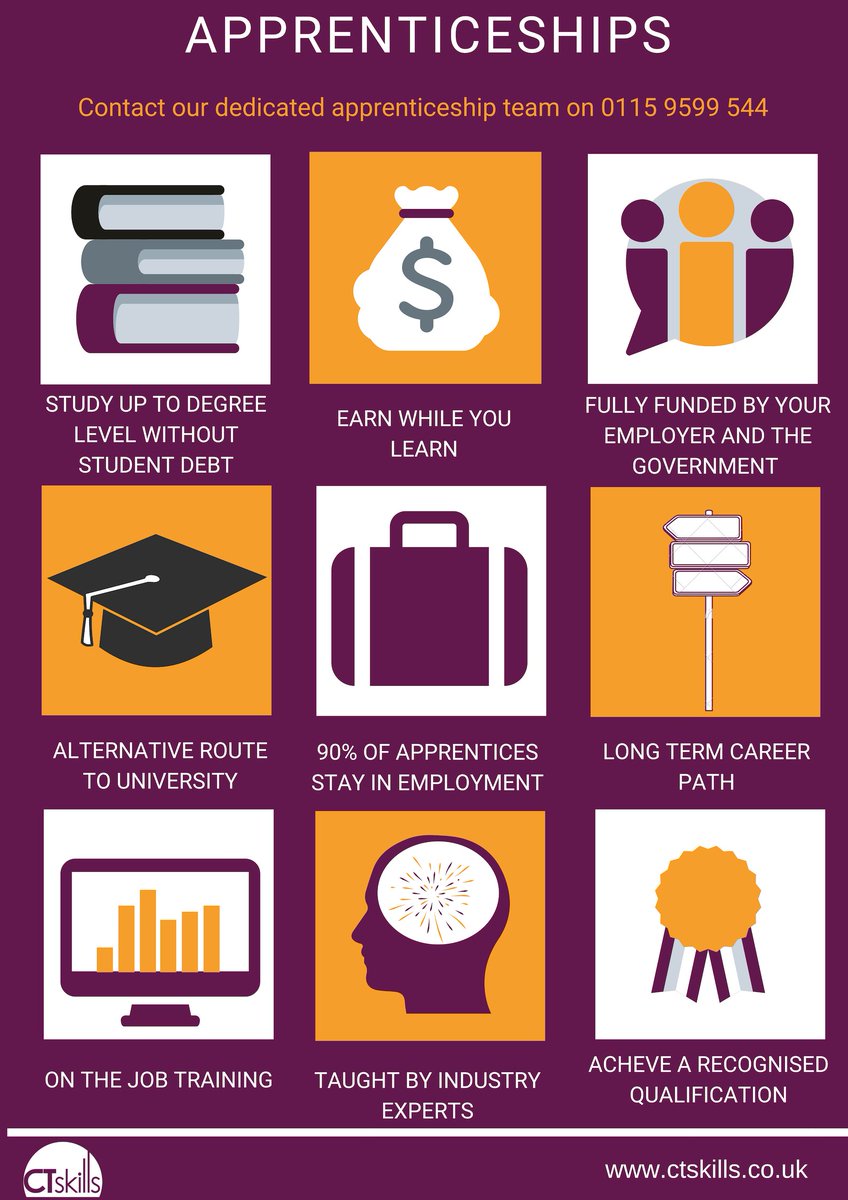 MADE IN THE MIDLANDS MONDAYS!

Here are our latest apprenticeship vacancies for the week.

If you are interested in any of these roles then call our dedicated team on 0115 9599 544 or apply online: https://t.co/oDeJy3MhGR

#MITM #APPRENTICESHIPS #MIDLANDS https://t.co/dnUkqwTOqD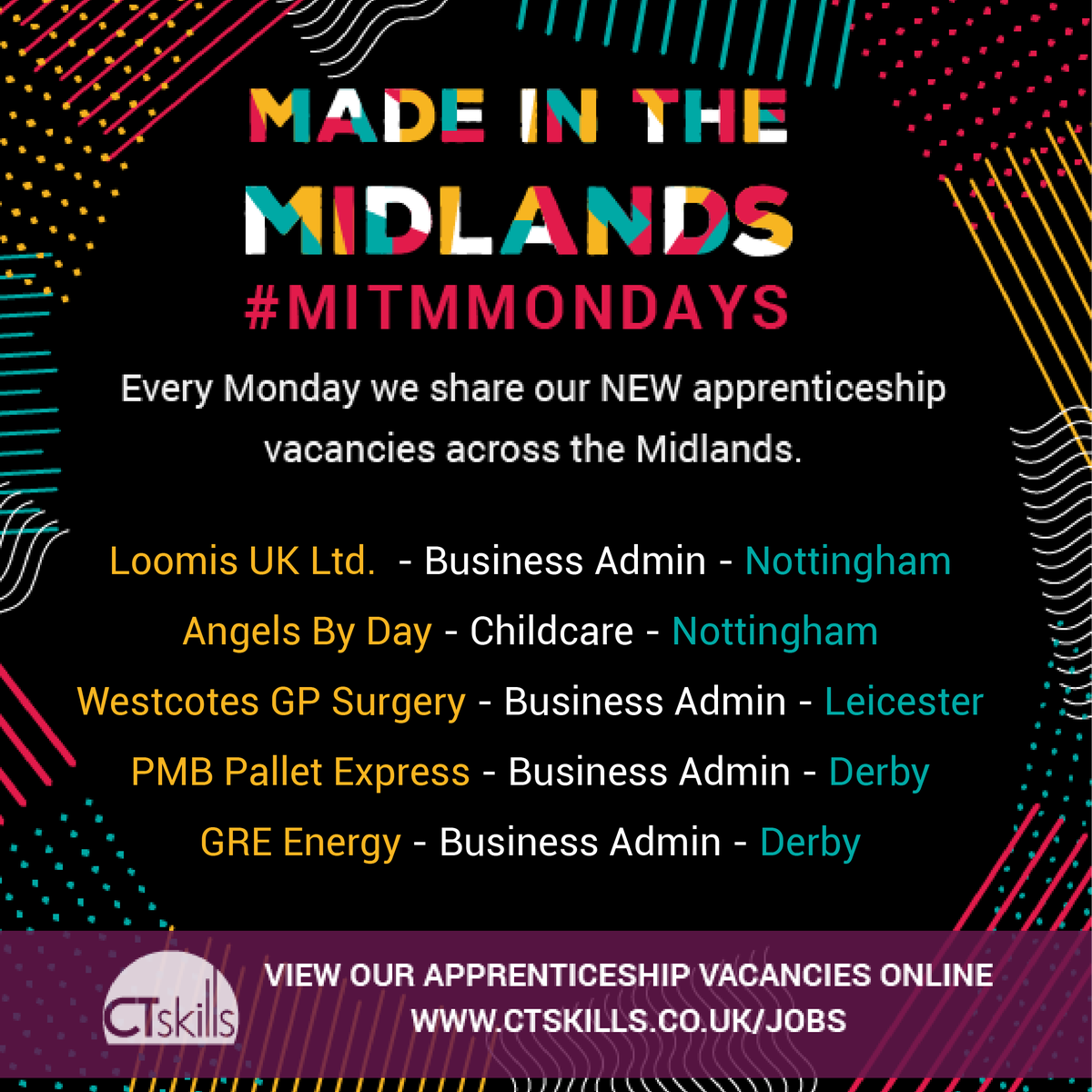 This week our apprentice, Beth has had the opportunity to take part in a team meeting and even attend her very first Road Show!

Beth has loved the new opportunities she has been given this week...

Read Beth's blog here to find out more: https://t.co/2r2aZjbBTM